Cignal AI's 4Q22 Transport Applications Report has been issued. It includes: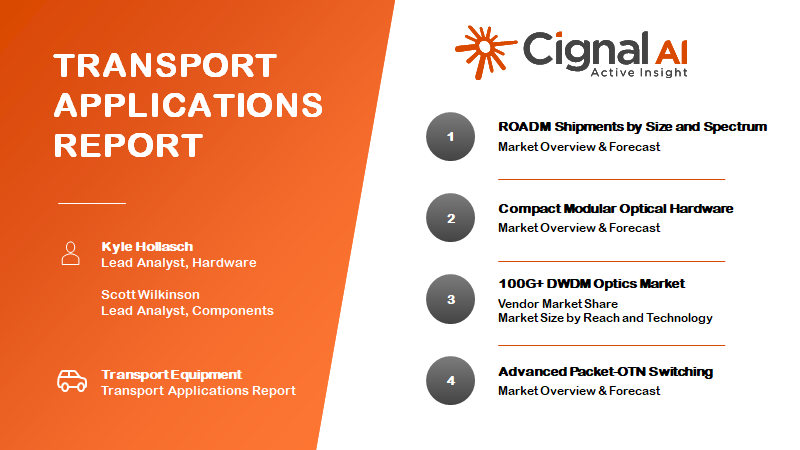 Shipments of line systems by ROADM size and spectrum.
Market Share Results for Compact Modular and Advanced Packet-OTN switching equipment hardware.
100Gbps+ DWDM Port Shipment Market Share for equipment vendors, including fixed coherent modules (100Gbps, 200Gbps, 400Gbps+, 800Gbps+), pluggable coherent modules (100ZR, 400ZRx), and 100Gbps direct detect optics.
At 11:30 AM EST on March 30th, 2023, Cignal AI will give a live presentation of the report results. Clients can register to attend by following the link below. A replay and downloadable presentation file will be available after the event.
Report Info
Excel
PowerPoint
Live Presentation
Highlights from 4Q22 Transport Applications Report:

Clients log in to access full report